Casino & Hotel Near San Francisco
A few hours heading south on I-5 is all that separates you from an awe-inspiring getaway to Tachi Palace Casino Resort. The Tachi Palace Casino Resort is located in Lemoore, CA, situated in the heart of Central California's San Joaquin Valley. Escape life in San Francisco for a few days for the fun and excitement of Tachi Palace. Experience all of the excitement of Las Vegas without leaving the state!
The Casino-A break from the Monotony of everyday life in San Francisco:
When you're looking for fun and excitement, look no further than Tachi Palace Casino. Tachi Palace boasts two equally vivacious casinos with over 2000 gaming machines. Looking for a more mellow gaming experience? Look no further than our Casino of the Moon. With its colors and laid-back atmosphere, the casino of the Moon is great when you want a gaming experience without too much stimulation. For those looking for a more lively gaming experience, check out our Casino of the Sun. Modeled after the vibrant sun, The Casino of the Sun is great when you want an enhanced gaming experience. Tachi also offers table games and a separate poker room. Hungry? Stop by one of our enticing restaurants including our Pork Chop Hill Buffet which boasts over 60 items to choose from daily! You won't find excitement like this in San Francisco!
Our hotel-Your home away from San Francisco: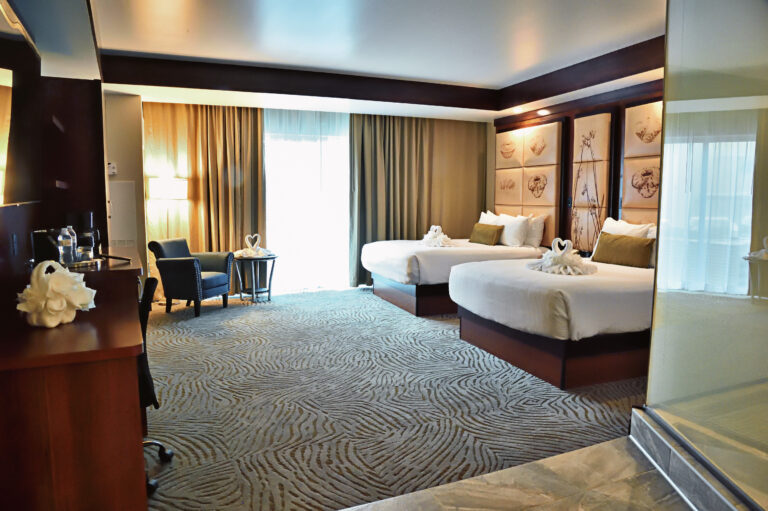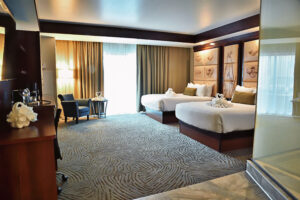 Come and spend a weekend at our spectacular hotel. Tachi Palace Hotel offers 7-stories of spacious rooms and suites designed to make you feel like you're at home in San Francisco, but better! For those looking for a room with a view, we also offer beautiful loft suites. Each room boasts amenities like high-thread-count sheets and evening turndown services. Don't forget your swimsuit, our grand pool is a refreshing way to start or end your day. While enjoying the many amenities of our hotel, stop by our full-service spa and pamper yourself with one of our spa packages. From full body treatments to massages and nails, the possibilities are endless!
Tachi Palace Casino Resort has something for everyone, whether you're a gamer or just into pampering yourself, we have it all! Let Tachi Palace Casino Resort be your escape from San Francisco.