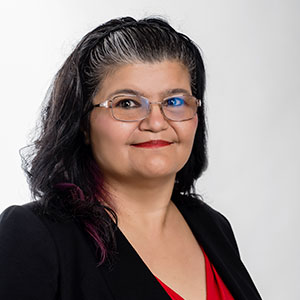 Shane Barrios
Interim Player Development Manager
"Hello Everyone, I'm the new Host Manager Interim at the Tachi Palace Casino Resort. I was hired on Halloween 2006, and originally started with our Premiere Club. Then I transferred to become a Casino Host Representative, shortly after I transferred to become a Casino Host and just recently became the Host Manager Interim. Due to my own growth in our Hotel and Casino I'm able to better understand and see where I can be the best leader for my guest and team.  
I enjoy what I do and personally working with guest to make their experience at our Hotel and Casino a premium experience. My mission is to make sure our guest enjoy their stay and my Host love their jobs. Solving any issues that need to be fixed brings great satisfaction to be able to make your experience better. I am always open to hearing from both my guest and Host whether it's to say "hello" or if a situation arises that needs to be fixed.
Best part of this job is meeting and conversing with our VIP guests to make them feel at home and enjoy their experience here at Tachi. Our aim is to always treat a guest as if they are the most important person, you'll meet that day, because that is what each guest who comes through our door is. We have an awesome Casino Host Department that go out of their way to make your experience here enjoyable and I, personally look forward to meeting each and every one of you, whether on the casino floor or at one of our many VIP events. I sincerely welcome you all."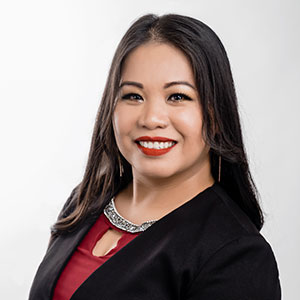 Maylyn Barroga
Casino Host
"Working as a Casino Host gave me a huge opportunity to interact with our diverse clientele. The experiences I received from working at Guest Services and as a Player Development Rep helped me developed and honed my knowledge of our players and of our programs. I wish to provide our VIP's with quality and friendly service so they will feel comfortable and relaxed making them want to come back again and again. I am also fluent in Tagalog."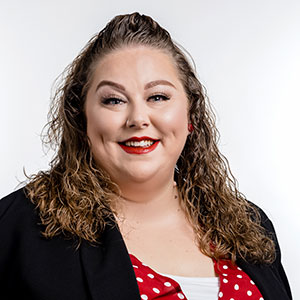 Dawn Utter
Casino Host
"Hi my name is Dawn Utter I have been employed at the Tachi Palace Casino Resort since 2008. I started off as a Host Representative and was promoted to become a Casino Host a year following. I have been a Casino Host for 11 years; I really enjoy spending time with our Players and creating a bond that has helped me make sure their Tachi experience has made them feel at home. If you would like assistance in making sure your Tachi experience is a happy one, feel free to contact me. Hope to hear from you soon."
dutter@tachipalace.com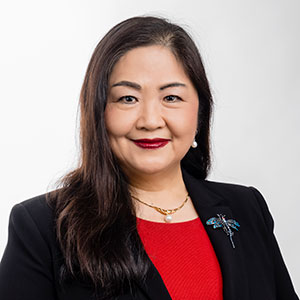 Li Tang
Casino Host
"Geetings! I am Li Tang, a happy Casino Host of Tachi Palace Casino Resort. Being a Casino Host is a rewarding profession as it allows me to meet customers from different places. I often find my cultural knowledge and language background useful and pleasing to my customers. Guest come to The Tachi Palace to enjoy shows, stay in our Resort, enjoy our many food venues, and most importantly to play and have a good time. As a Casino Host, I love people and hosting gives me much satisfaction because I have the opportunity to accommodate our guests and to make their experience here at Tachi Palace Casino Resort a happy one. I am very proud I have been a Casino Host for over 10 years. I look forward to many years to come at our beloved Casino Host Department."
Steve Rogers
Casino Host
"Hi everyone, my name is Steven and I am happy to assist you as a member of the casino host team here at the Tachi Palace Casino Resort. 
My career with Tachi started on our hotel side in 2009. From there I moved over to the Premiere Club where I enjoyed supervising a great team. Shortly thereafter I hit my goal of becoming a Tachi Palace casino host here at one of the best tribal casinos in California. I am extremely proud of being a member of a tight-knit team of professionals who all go the "extra mile" to meet the needs of our guests. For many years I have been building customer relationships with individuals such as you.  I enjoy taking care of the needs of our guests so that their gaming experience at the Tachi Palace is a memorable and enjoyable one. I have had many opportunities to ask our guests what they expect from their casino hosts. Time and again the answers are almost always "communication" and "follow-up". I take pride in keeping our guests up to speed on our events and promotions, and also making sure that their hotel reservations are booked timely and properly.
I look forward to meeting with you face to face, but In the meanwhile please do not hesitate to contact me via phone or email for your gaming needs.  Best wishes and, as always, good luck!"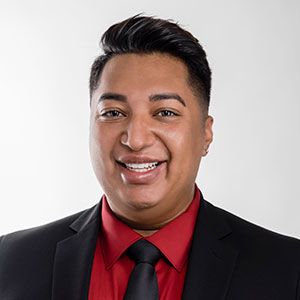 Nicholas Garcia
Casino Host
"Hello, my name is Nick Garcia and I have had the pleasure of being employed at Tachi Palace Casino Resort since 2015. I started in the Food & Beverage serving at many different types of events, but by far my favorite was tending to our VIP clientele. I was given the opportunity to move departments in 2018 In which I became a Host Representative for the Marketing team. My big break came just after six months to become a Casino Host which I am still very much trilled about. Helping our VIP guests with their needs and through our constant communication helps them reach their player status. I like seeing my VIP's always excited to be here, so I always make sure I turn their trip here into a positive experience."
nigarcia@tachipalace.com
Candy Blaskovich
Casino Host
"Please allow me to introduce myself. My name is Candy.
I have enjoyed being employed by Tachi Casino Resort for 22 years. I am delighted to be able to serve you as a Casino Host. This has been such an exciting time in my life because my love is meeting and getting to know so many of our wonderful guests. It is my desire to make your experience here one that will be not only pleasurable but one that will kindle a friendship that makes you want to return. I look forward to forming that relationship with you. I end with my favorite quote from Helen Keller. "The best and most beautiful things in the world cannot be seen or even touched. They must be felt with the heart."
cblaskovich@tachipalace.com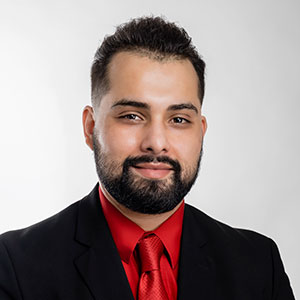 Marlon Huerta-Delgado
Casino Host
"Hello everyone, my name is Marlon Huerta-Delgado. I am a Casino Host at Tachi Palace Casino Resort. I first started here at the Tachi Palace in September of 2019. A little about myself, before becoming a Casino Host, I worked in the retail sales/customer services industries at AT&T for over five years in the Manhattan Beach/ Hermosa Beach area in Southern California. I have management experience under my belt, and I became store manager at a young age of 23. I also speak fluent English and Spanish. Here at the Tachi Palace, we truly do have an amazing and knowledgeable group of Casino Hosts. Our duty is to take care of any questions, comments, concerns you may have. We are here to provide exceptional services and amenities to our guests, day in day out. Should you need any further information, please do not hesitate to contact me or any of our casino host. We look forward to a successful relationship! And as always, Good Luck!"
mdelgado@tachipalace.com