Yokut Gas Station in Lemoore, California
Whether you are traveling to central California for the day or plan to spend the week at Tachi Palace Casino Resort, it's essential to know where to fuel up. Vacationing with friends and family means you'll need a full tank of gas to get around town and back home. Yokut Gas Station & Convenience Store is the perfect location to find everything you need for a comfortable trip.
Located just moments away from the Tachi Palace Casino Resort's hotel, casino, and spa, Yokut Gas Station offers you the lowest local prices for gas. We also carry snacks, coffee, and pre-packaged goods you can take with you. Did we mention you can hit a few slot machines during your visit, too?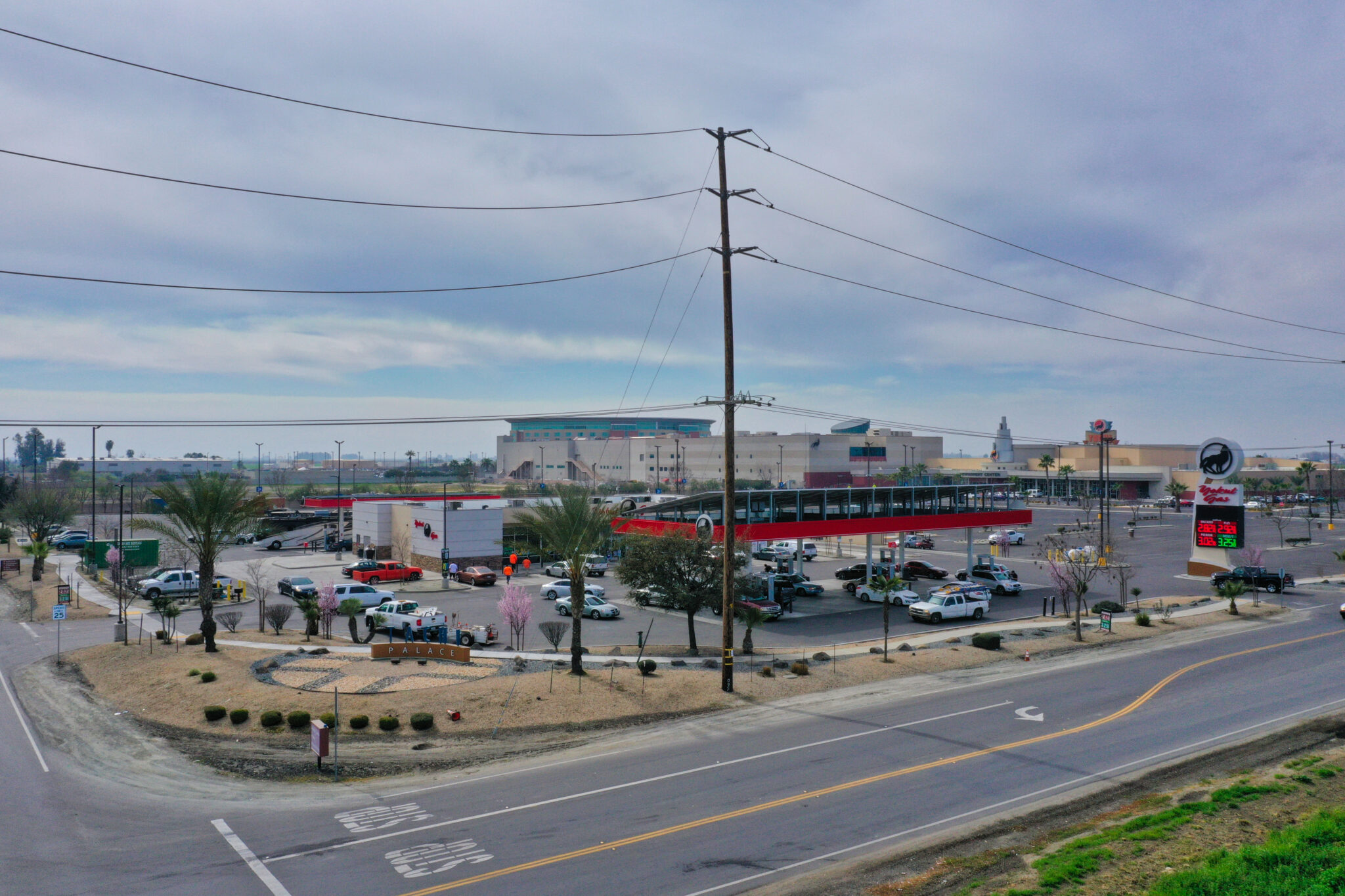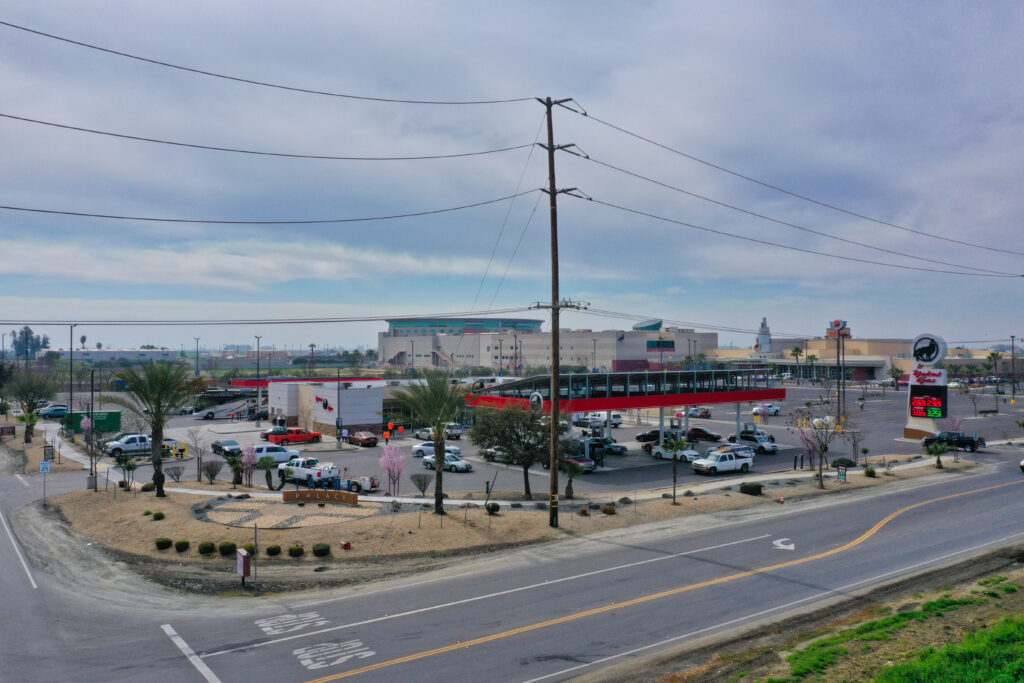 About Yokut Gas Station & Convenience Store
Tachi Palace Casino Resort wants your trip to the Lemoore, California, area to go as smoothly as possible. Whether you're arriving at our 145,000-square-foot casino or wrapping up your vacation, Yokut Gas Station ensures you're ready to embark on a new adventure.
Immerse yourself in the experiences Tachi Palace Casino Resort offers. At our store, you can refuel, grab a bite, and even have more slot machine fun without venturing far from the resort's main attractions. It's our goal to make sure you have everything you require for a relaxing stay or long-distance trip, so stop by our 3,000-square-foot convenience store with an empty tank and stomach!
Fuel for All Vehicles at Yokut Gas Station
Yokut Gas Station stands out from other convenience stores, as we've equipped it with gasoline, diesel, racing fuel pumps, and electric charging stations. We cater to all vehicle makes and models so that visitors of Tachi Palace can stick to their agenda. Our spacious lot leaves plenty of room for large pickups and even RVs, making us the best choice for refueling with safety and efficiency in mind.
Find everything from specialty fuels for off-road vehicles to premium and low-octane mixtures when stopping at Yokut Gas Station. For a closer look at our current setup, review the details below:
16 gasoline and diesel pumps
Eight racing fuel pumps
Two electric vehicles (EV) charging stations
Our Convenience Store in Lemoore, California
Tachi Palace combines convenience and fun within Yokut Gas Station. Our convenience store is full of tasty grab-and-go snacks for your active lifestyle and 30 slot machine games for when you're looking to kick back and unwind. Visiting our location in central California is the perfect way to get a quick lunch or snack, all while making memories with your loved ones.
Our food, beverage, and convenience selection is unmatched to satisfy all tastes. We help you get the most out of your trip to Tachi Palace with the following items available at Yokut Gas Station:
Brand-name sodas and energy drinks
Snacks like chips, crackers, and, pretzels
Domestic, import, and craft beers
Tobacco products
Over-the-counter medicines
Sweatshirts and apparel
Visit Yokut Gas Station & Convenience Store Today
Yokut Gas Station & Convenience Store is just minutes away from Tachi Palace. Get back on the road with fewer obstacles when you visit our one-stop shop for all of your essential needs. Find us on Jersey Avenue in Lemoore, California, and call us at (559) 925-2554 for more information about our location today!