THANK YOU LETTER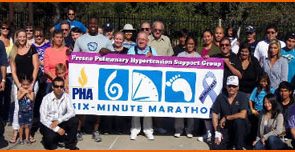 The Fresno Pulmonary Hypertension Support Group THANKS YOU for your generous support of our annual fun walk on Saturday, October 19, 2013. With your help, we raised over $3,000 for the Pulmonary Hypertension Association, which will help to continue their research and patient services programs.
More importantly, we celebrated the courage inspired by the patients in the Central Valley who live with this rare disease. Your help makes it possible for us to bring awareness and hope to everyone in the pulmonary hypertension community.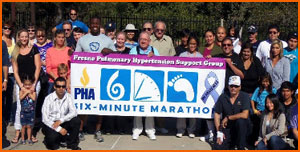 On behalf of the Pulmonary Hypertension Association and the Fresno PH support group, thank you again for your support.
Sincerely,
Perry Mamigonian
PH patient and Support Group co-leader