TACHI PALACE CASINO RESORT HIRES NEW SAFETY AND SECURITY DIRECTOR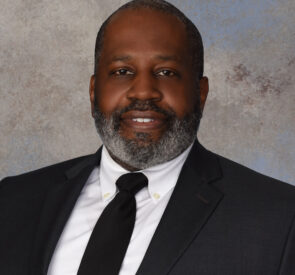 TACHI PALACE CASINO RESORT HIRES NEW SAFETY AND SECURITY DIRECTOR
Walter Gunn Implementing New Technology and Protocols Throughout the Property
LEMOORE, CA –  (October 20, 2021) – The Tachi-Yokut Tribe is pleased to announce that Walter Gunn has been named Director of Safety and Security for Tachi Palace Casino Resort.
Gunn boasts over a decade of security experience, including casino stints at Harlow's Casino Resort and Spa in Greenville, Miss., and Rivers Casino in Philadelphia. He has 27 years' experience in security management and law enforcement with expertise in law enforcement training, emergency management, as well extensive knowledge of security system design and installation.
"The safety of our guests and employees is of the utmost importance to us," said Michael Olujic, General Manager of Tachi Palace Casino Resort. "Walter comes to us with great ideas and vision to upgrade and enhance our security measures in and around the casino."
One of the newest safety measures on property is the addition of Patriot One's Multi-Sensor Gateway.  A total of eight gateways will be installed at locations in the resort, casino, Yokut Gas Station, Coyote Entertainment Center and Bingo Hall.  These will be rolled out during each phase of the current renovations that are underway.
This state-of-the-art sensor detects concealed weapons other potentially dangerous objects. If a weapon is detected, the system will automatically trigger a camera and alert security staff. The system is non-intrusive and designed to not interrupt the flow in and out of the various locations at Tachi Palace Casino Resort.
"We're delighted to have been chosen by Tachi Palace to secure their casino resort," said Peter Evans, CEO of Patriot One. "This has been a fun and exciting program to work on with the casino. Deployments in a casino can be complex; they want to have the highest security standards and also wish to maintain the aesthetics of their venue. Tachi has developed the right combination of people, processes, and technology to deliver a solution that is a model for all casinos struggling to address the issue of how to deploy correctly."
Gunn is also working closely with local law enforcement, ensuring more of a presence on the property with on-site patrolling and walk-throughs.
"I look forward to building productive working relationships with Federal, State and local law enforcement as well as working closely with our Tribal officials," said Gunn. "Adding all of these new extra security measures, we are taking advanced precautions to ensure the safety of the guests, employees, property and assets."
For more information about Tachi Palace Casino Resort and employment opportunities, visit tachipalace.com or call (800) 942-6886.
ABOUT TACHI PALACE CASINO RESORT

Tachi Palace Casino Resort is owned and operated by Tachi-Yokut Tribe. Tachi Palace is located in Lemoore, CA, on the Santa Rosa Rancheria. Tachi Palace offers the finest gaming action with slots, bingo, and various table games and have a variety of dining options. The on-site Yokut gas station offers gas, diesel, race high-octane pumps and electric charging stations, plus a convenience store, smoke shop, market and gaming. Next door to the hotel is the Coyote Entertainment Center featuring movie theaters, bowling alley, arcade and food and concessions. The hotel features 255 luxurious rooms and suites. Bookings for weddings, special occasions and business functions are also available. www.tachipalace.com
ABOUT PATRIOT ONE TECHNOLOGIES
Patriot One Technologies makes unobtrusive, artificial intelligence (AI)-driven weapons and threat detection systems that enable arenas, casinos, schools, theaters and other businesses to provide unprecedented safety while also improving the patron experience. The company's Multi-Sensor Gateway enables companies to covertly screen for weapons at points of entry without disrupting the flow of traffic, and its AI-based video-recognition software (VRS) enables venue and building operators to identify weapons and other threats inside and outside of facilities, while also providing valuable intelligence for optimizing operations.