TACHI DONATES THOUSANDS TO LOCAL CHARITIES IN THE FIRST QUARTER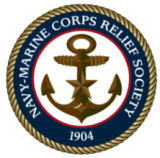 LEMOORE, CA – Tachi Palace Casino Resort has a long-standing tradition of philanthropy in the Central Valley and is proud to support local non-profit organizations. During the first quarter of 2014, they have continued providing their support to many charities with thousands of dollars in donations. Through their community breakfasts alone, Tachi Palace has contributed a total of nearly $15,000 to three local organizations. Tachi employees also designed and sold t-shirts for Philippine typhoon relief which raised additional $4,530 for charities engaged in disaster relief in the most affected areas.
Tachi's community breakfast is a monthly event which features a full breakfast buffet, informative news and business networking, as well as raffle prizes and the opportunity to mingle with members of the community. A $5 contribution is requested at the door which is donated to the organization chosen for the given month. Tachi Palace typically matches all funds raised through tickets sales at the breakfast.
The most recent breakfast was held Friday, March 28 and supported the Naval Air Station Lemoore Navy-Marine Corps Relief Society (NMCRS). This event had the highest attendance ever at a Tachi community breakfast with 728 local supporters in attendance! A total of $3,730.50 was raised at the breakfast, and Tachi matched those funds for a grand total of $7,461. NMCRS Director Jeanes Cunningham was in attendance and happily accepted a donation check from Tachi's General Manager Willie Barrios. The January breakfast raised $2,900 for the American Red Cross, and the February breakfast raised $4,280 for Lemoore food bank, God's Bread Box.
In addition to the funds raised at the monthly community breakfasts, Tachi Palace has a donations committee that also meets once a month to identify local organizations in need of assistance. Some of the organization's Tachi has reached out to with financial support have included: Central California Blood Drive, Hanford Youth Baseball, Kit Carson Rodeo, Riverview School, Fresno County Sheriff's Office, Emerging Health, Liberty Middle School, Veva Blunt Elementary, 911 Public Safety Communication, and many more. Having a meaningful impact on the local community is one of the core values Tachi Palace Casino Resort embodies and is one they look forward to continuing well into the future.
The Tachi Palace Casino Resort is owned and operated by Tachi-Yokut Tribe. Tachi Palace is located in Lemoore, CA, on the Santa Rosa Rancheria. Tachi offers the finest gaming action with slots, bingo, and various table games. They also have three dining options and host national entertainment. The hotel features 255 luxurious rooms and suites. Bookings for weddings, special occasions and business functions are also available. www.tachipalace.com for up to date information on all our events. Follow us on Twitter and like us on Facebook.